HDRLab Home
Kia-Ora! Welcome to HDRLab. My name is Hans de Ruiter, and this website is devoted to various software development/engineering projects of mine (mostly Amiga OS 4 related) and anything else that I find interesting (e.g., electronics, mechatronics, or anything engineering related).  If you're into technology, building things, or are just curious, browse through this site using the menu above, or have a look at the recent updates below. Feel free to contact me if you have any suggestions.
Recent Website Updates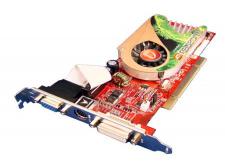 The goal of this project is to write Amiga OS 4.x graphics drivers for R5xx and higher graphics cards, both 2D and 3D. One of the motivations for this is that, my computer vision research extensively uses shaders that are present in modern GPUs. None of the existing supported graphics cards for Amiga OS 4.x support shaders.  Shaders are rapidly becoming an essential component for running newer games. Rather than write 3D drivers from scratch, Gallium3D - the new driver system for MESA - will be used.
Many people have been asking me for advice as to which Radeon HD graphics card they should buy for their Amiga. So, here are my recommendations. For the lazy, there is a quick summary at the end of the page. But first, a quick disclaimer:
This page lists all hardware that has been tested with the RadeonHD.chip driver. A list of places to buy these cards can be found here.
With the Sam460ex recently going on sale and including the RadeonHD driver, the driver has inevitably been tested on a wider range of hardware. While most hardware is working just fine, two people with a Sapphire Radeon HD 4350 reported (see here and here) that it didn't work with their cards. Most of their screens were filled with garbage. This surprised me as all Radeon HD 4350s tested previously worked just fine. So, suppressing my desire to grumble about people ignoring my recommendations (hey, it wouldn't have happened if you had got a Radeon HD 4650/4670 like I suggested ;-) ), I got to work tracking down the problem.
This month has seen significant additions to this website, as can be seen with an increase from 112 to 132 pages. I have had much more time to spend on this site than usual, due in part to not having my Amiga one and, thus, being unable to work on the RadeonHD for Amiga OS 4 project. There as also been more free time in general.
I haven't posted to this blog in a long while, so I thought that I would share some interesting traffic data related to the newest section of the website. Just over a month ago I released GfxBench2D, a 2D benchmarking tool and web-application. This tool measures 2D graphics performance and can (optionally) upload results to this website for display. Well, this triggered the biggest traffic spike that this website has ever seen. Take a look a graph of the number of daily visits that have occurred since this website was first created (up to 10 July 2011):
I got a bit of a scare today when my AmigaOne XE G4 computer stopped working. Unlike standard PCs, this computer cannot be replaced by simply walking down to a computer store and buying another machine. If this machine did have to be replaced, I would have to order one from overseas. Since I am hard at work with various Amiga projects (particularly this one), this would have been quite a setback.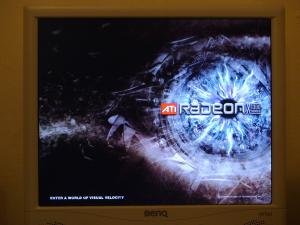 Today marks the first milestone in the RadeonHD for Amiga OS 4 project. A Radeon X1300 graphics card has successfully been programmed to open a 1280x1024 true-colour screen and an image has been displayed. The graphics card was a VisionTek Radeon X1300 256MB PCI card that has been plugged into one of the PCI slots in my Amiga-one for over half a year now. With this success, I am now confident that I can, in time, write a proper Amiga OS 4.x driver for this card. Thus, this project is now revealed on this website for the first time.
Welcome to yet another development log. This post marks the first release of the GfxBench2D benchmark tool, and the corresponding web application (web-app). The benchmark tool tests the performance of graphics cards for a range of different operations, and (optionally) uploads the results to this website for display. While it is still a work-in-progress (isn't most software?), it has reached a point at which it is useful.